Across Ottawa Home Staging
Ottawa, Canada
Telephone: + 613 612-0199
FAX: + 613 829-1113
E-mail:
allison@acrossottawa.com
Allison C. Ross, Owner and Chief Property Stylist of Across Ottawa Home Staging, was born and raised in Ottawa, Ontario. After graduating from Hospitality Management, she started her career at the luxurious King Edward Hotel in Toronto, Ontario. From there, she came back to Ottawa to spend most of that career with the world renowned Starwood Hotels & Resorts at The Westin Hotel.
With her flair for decor and eye on perfection, Allison needed to accommodate the requests and set-ups of many different types of premier events during her Sales & Catering management positions at The Westin Hotel. Not only did she deal with high level executives, she also had the opportunity of working with many Hollywood celebrities during their stay in the Nations Capital. Knowing how to see the big picture by organizing, planning, prioritizing and scheduling are all qualities that Allison possesses.
While maintaining a high level of service to all of her clients, Allison has been very involved in fundraising for The University of Ottawa Heart Institute. Having held 12 Annual events, she has helped to donate over $500,000 and became one of the Heart Institute's top third-party fundraisers. She has also sat on the Committee for the annual Royal Ottawa Hospital Foundation Gala for the past few years.
With a Canadian Certified Staging Professional (CCSP) designation and 20 years of experience behind her, Allison has taken her passion and built Across Ottawa Home Staging into a very successful business focusing on maximizing profits for each and every client. Allison lends her experience to the Real Estate Staging Association (RESA) in the role of Vice-President for the Ottawa Chapter.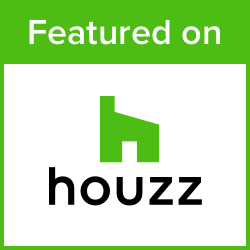 ---
Feel free to use the contact form below if you'd like to provide details about your upcoming project or email Allison directly at: allison@acrossottawa.com
Either way, we will get back to you shortly!